Even though the bedroom is one of the most private rooms in the entire house, that doesn't mean that it can be neglected in terms of beauty. In fact, seeing as it's the space where you go to every day to recharge and relax, it needs to have a certain element of style, yet also practicality.
And that's why we turn to IKEA, for they're one of the best when it comes to merging modern/minimalist/Scandinavian style with affordability.
Let's see which of their furniture pieces could be ideal for your bedroom!
1. The HEMNES daybed takes up little space and performs double-duty as a bed and sofa. Plus it looks super stylish in just about any room!
2. Even the little ones can be groomed to prefer beautiful furniture with this HENVISK crib.
3. The HEMNES daybed makes a comeback, yet totally transforms its style with more upbeat colours and décor for a teen's space.
4. How about this 3-in-1 design that combines a snug bunkbed with a study area and storage spaces? That's the STUVA piece!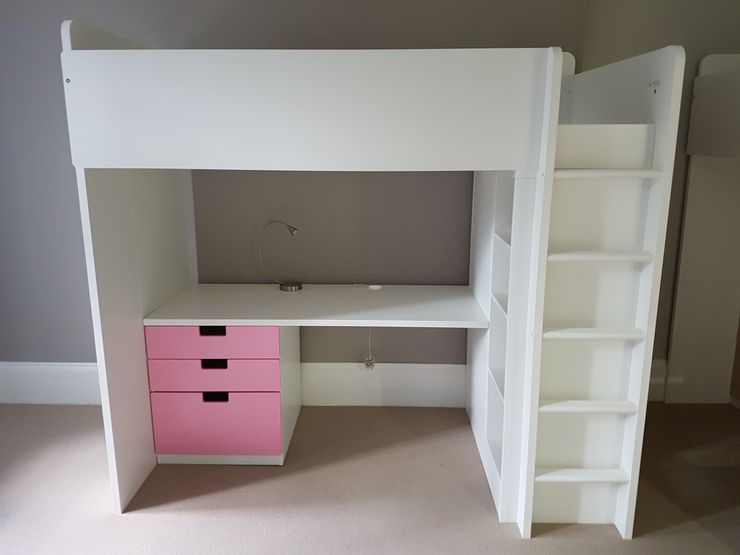 Children's Loft Bed Assembly
Flat Pack Assembly
5. Don't forget that IKEA is also big with accessories and décor items (like rugs and wall pieces) to perfectly complement your room's style.
6. Trust the POÄNG chair to mix slim style with super comfort, and not only in the bedroom.
7. Is it a side table for the bedroom or a coffee table for the living room? It's the LACK piece, so you get to decide where it goes!
8. The PAX wardrobe introduces a slim design with simplistic style – less is more, as they say.
9. Whether you want to store books and toys or display photos and vases, the KALLAX units can become prime focal pieces just about everywhere.
10. The GULLIVER daybed shows off its Nordic roots with simple style and beautiful lines, so it can be ideal for a child's room or adult's space.