Does your entryway or foyer deserve a touch of style? Not all of us put too much emphasis on beautifying those first points of entries to our homes, which is really sad, considering how important they are in terms of first appearances.
Let's take a look at 11 tips that can give your home's entryway a stop-and-stare look.
1. Nothing could be easier than adding a big, beautiful mirror – it makes any area seem that much more spacious.
2. Think carefully about the pots and plants you bring in – they add freshness, sure, but you need to take the space's design and available legroom into consideration.
3. Less is more, as they say, so dial it down on the amount of accessories and décor you bring in.
4. Think about different materials that contrast with one another, like stone and glass, wood and concrete, etc. Take colours into consideration.
5. Storage areas are always welcome, as they immediately help in tidying up a space.
6. If you can add some seating areas (whether it be a bench, tub chair or small sofa), then do it!
7. Natural lighting always has a role to play – and here is where that mirror from no. 1 will become that much more important.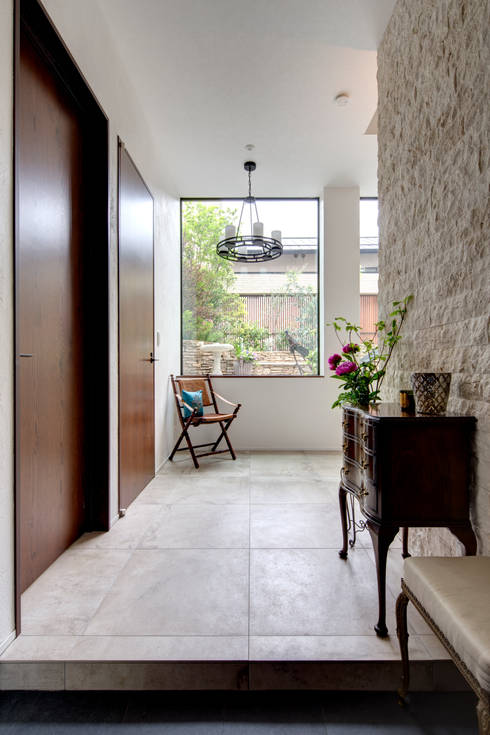 テラスに面した玄関ホール
TERAJIMA ARCHITECTS
8. Clever storage solutions (like a bench for storing shoes, umbrella stand, hooks for keys and coats, etc.) give a distinct look to an entryway.
​11. If possible, stick to soft/neutral hues for your entryway – it ensures a softer, more welcoming ambience for guests.