No need to let your creativity and love for fresh outdoor space go to waste just because you haven't been blessed with a great, big yard – that's the beauty of thinking outside the box. Because even when it comes to small gardens there is still a myriad of different ways to style up that outdoor area to make it beautiful, practical, welcoming, etc. 
And best of all is that you don't need assistance from a professional Landscape Architect or Gardener. Of course you can totally make use of these experts if you don't have the time or the green fingers, but these quick and clever tips for small gardens are ideal for anyone who wants to flex their DIY muscles…
1. Pretty pebbles—a rock garden is SO much easier to uphold, plus you cut down on water usage.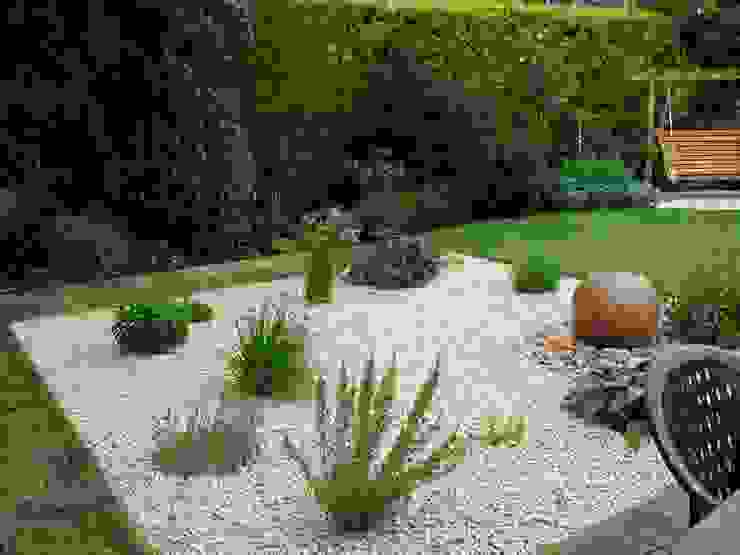 Gravel and water garden area
Jane Harries Garden Designs
2. Neatly separating your blooms (or veggies, or fruits) via containers looks more visually pleasing, which goes a long way in making small spaces seem organised.
3. It's amazing what a little bistro table and -chairs can do to a space, no matter how tiny!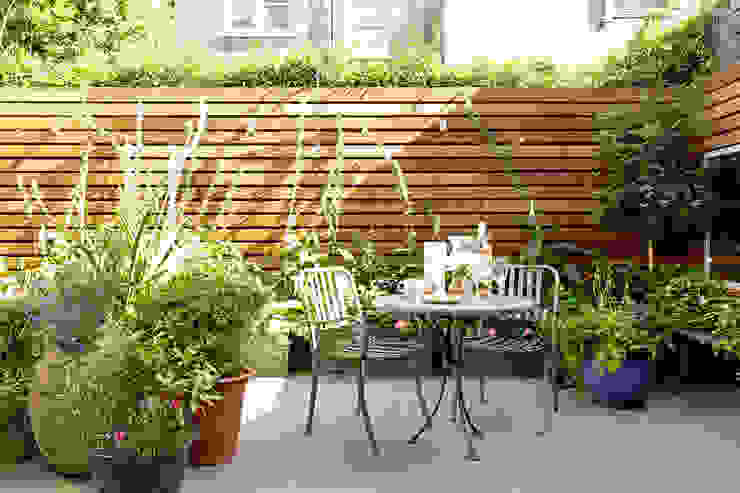 Open-Plan Kitchen/Living Room, Ladbroke Walk, London
Cue & Co of London
4. A stylish sculpture, a neat lawn, some manicured plants, and you've got yourself a little outdoor meditation spot!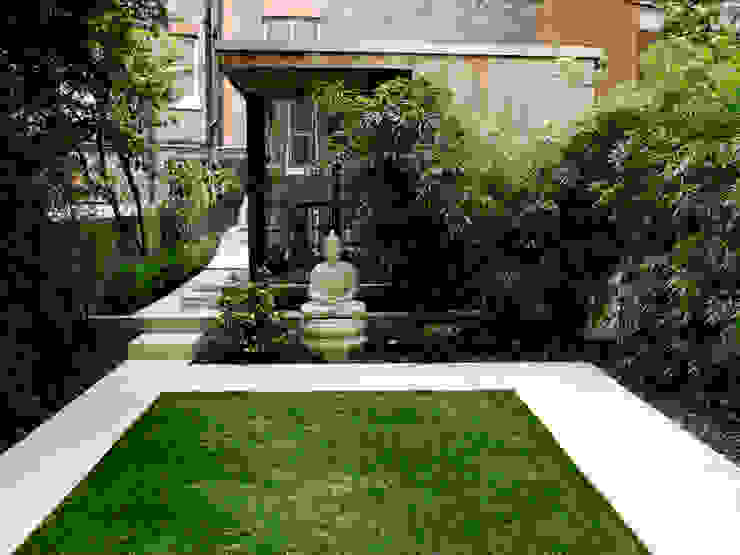 Garden Office
Earth Designs
5. Adding a pergola structure to a small garden immediately changes the whole outlook. Plus, it beautifully anchors this outdoor dining / socialising zone.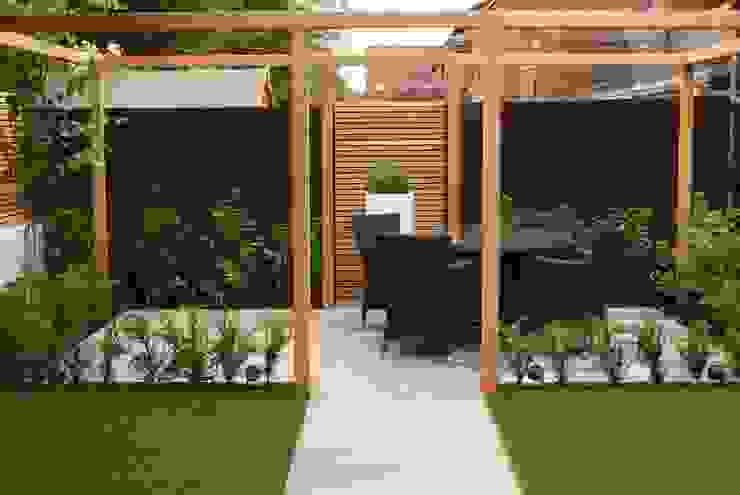 Garden Design Didsbury
Hannah Collins Garden Design
6. Stuck in the city? Even a tiny courtyard can be made up to resemble a fresh outdoor space. Some potted pretties and a bench is all it takes—just keep it neat and clean!
With the seasons changing, it's time to start thinking about Your perfect summerhouse: What to do (and not to do).