We know what you're thinking: that British summer is an oxymoron, but we have faith that the sunshine will eventually make an extended appearance. And when it does, we want to have our gardens ready for it. Why toil in the sun when you can be relaxing in it?
Take a look at what we think makes the perfect summer garden and see how many of these you already have. You obviously don't need them all but the more the better, we say. Plus, you shouldn't even need to call in a gardener or landscape architect, which is is a bonus!
1. Make sure you have plenty of shade just in case summer really does hit
2. Add a firepit so you can party long into the cooler evening hours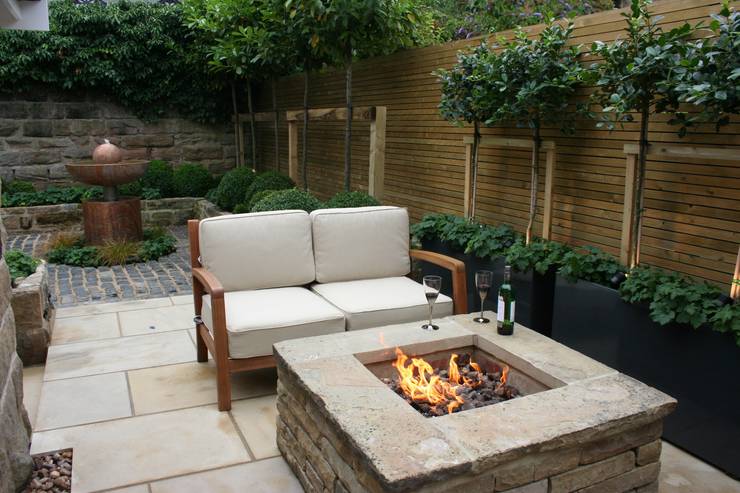 Urban Courtyard for Entertaining
Bestall & Co Landscape Design Ltd
3. Have a food preparation and cooking area set up. Wood-fired pizza ovens are always a hit!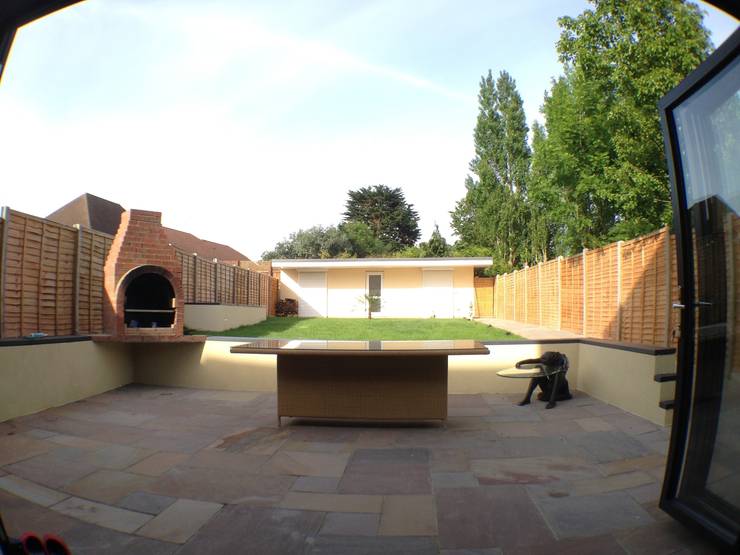 patio with raised sitting area and suspended brick barbecue
Progressive Design London
4. Add a cute little bistro dining set for sunny breakfasts out on the patio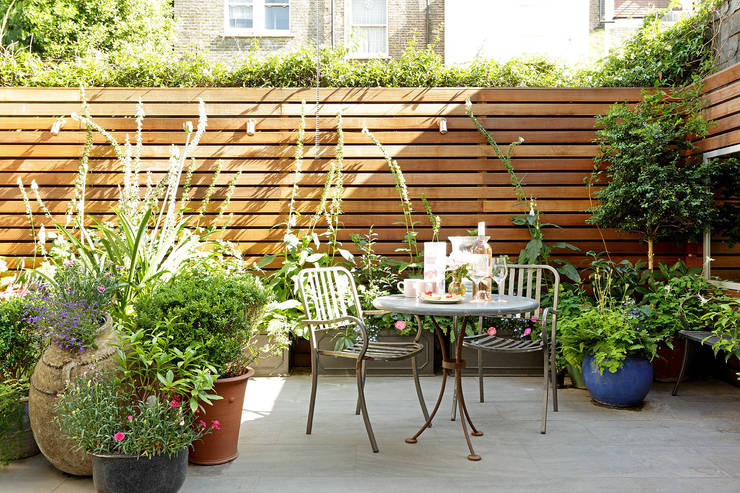 Open-Plan Kitchen/Living Room, Ladbroke Walk, London
Cue & Co of London
5. Get your plants sorted so you're surrounded by gorgeous blooms
6. Think about starting a small veggie patch so you can reach over and grab fresh salad ingredients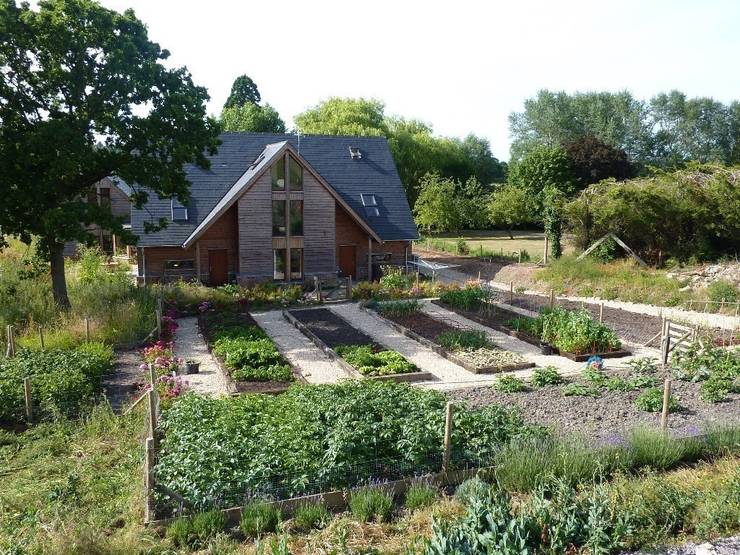 Featherbrook House
PKA Architects Ltd
7. Protect your privacy whilst sunbathing on the lawn with some stylish fencing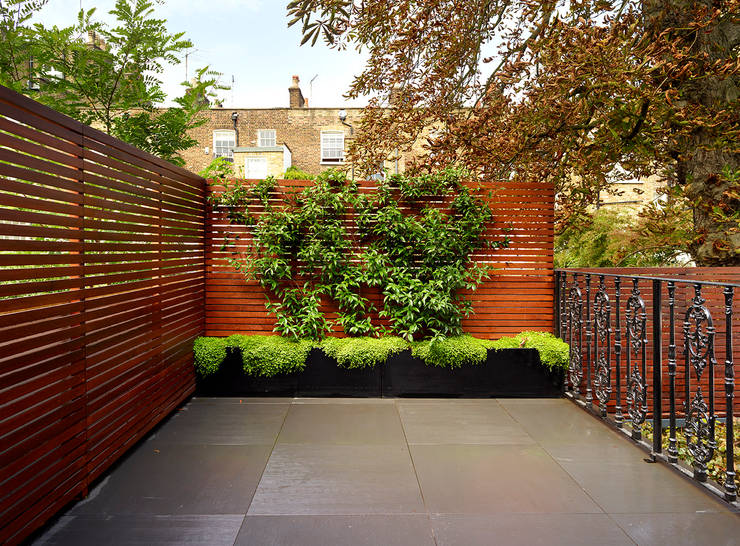 Reflected Glory—Holland Park Renovation
Tyler Mandic Ltd
8. Decking makes for an easy and quick to install terrace and looks great!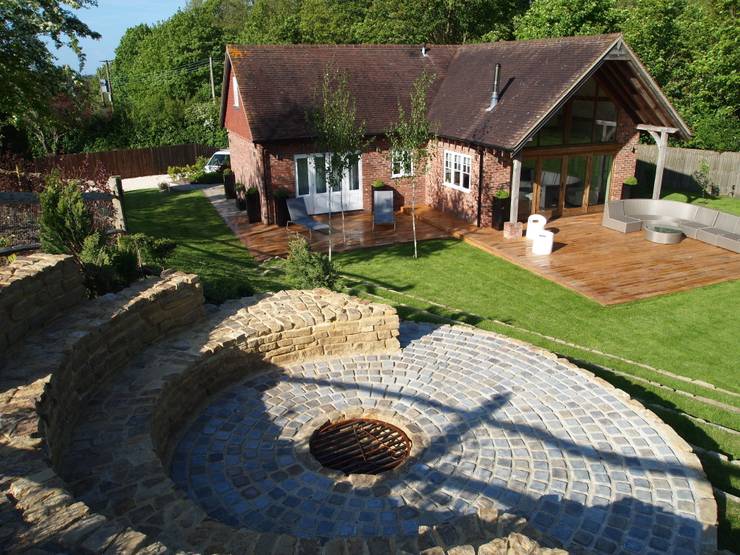 Atmospheric Garden, nestled in the Sussex Downs
Borrowed Space
9. A bubbling water feature will offer wonderful calming vibes while you enjoy the great outdoors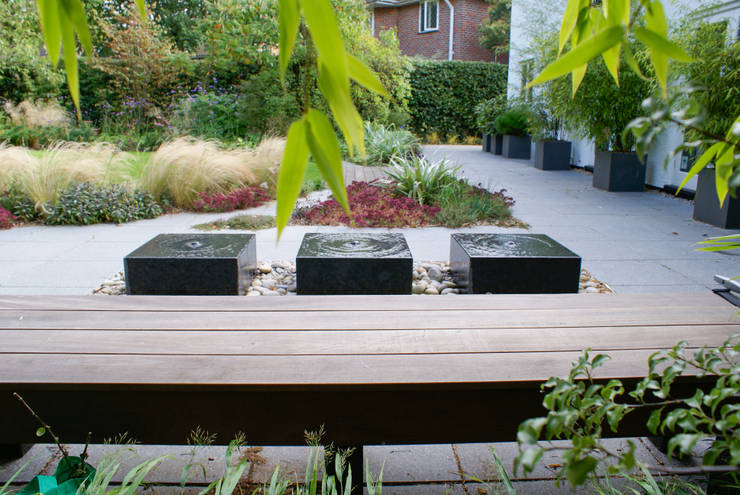 Contemporary Modern Family Garden
Rosemary Coldstream Garden Design Limited
10. Make sure you've planted some beautiful smelling plants, such as lavender and fresh herbs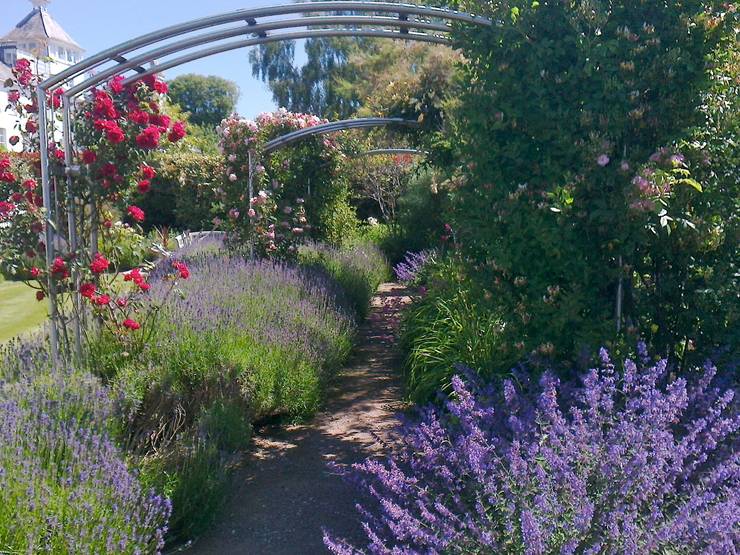 Romantic rose garden
Roger Webster Garden Design
11. Add a little (or huge!) something for the kids to keep them occupied and away from the television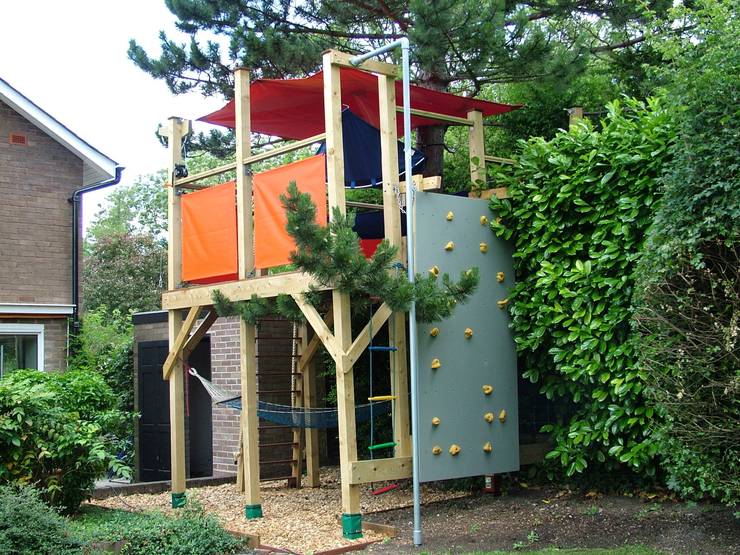 Tree house
TreeSaurus
12. Consider a special bicycle store so you actually remember to cycle to work in the sunshine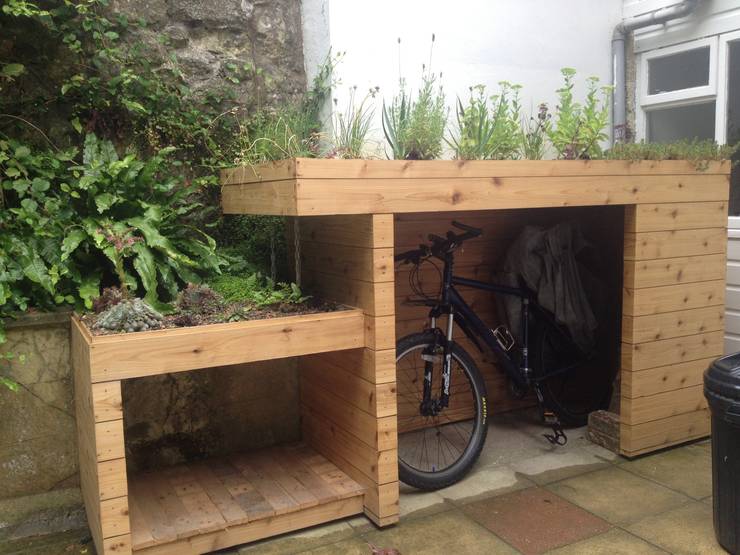 Bike and log store with green roof
Organic Roofs
13. A jacuzzi might be an indulgent addition but it's the perfect way to end a long hot summer's day. Especially when you have a glass of something cold and fizzy to enjoy in it!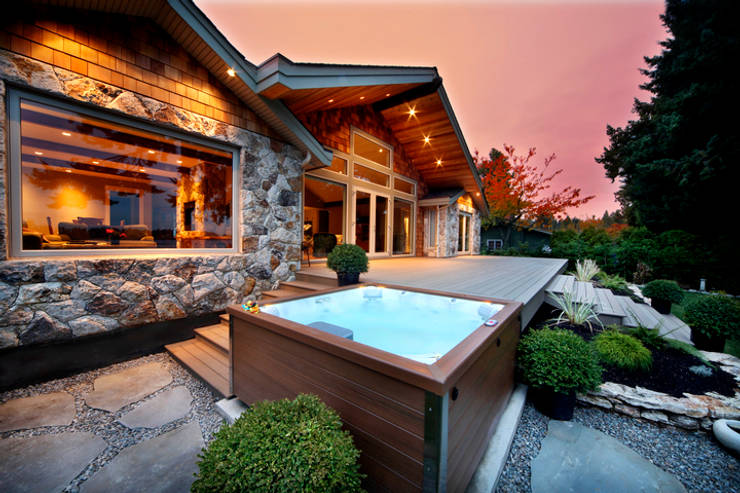 Euphoria Lifestyle
Euphoria Lifestyle
14. Make your furniture extra comfortable with plenty of rain-proof cushions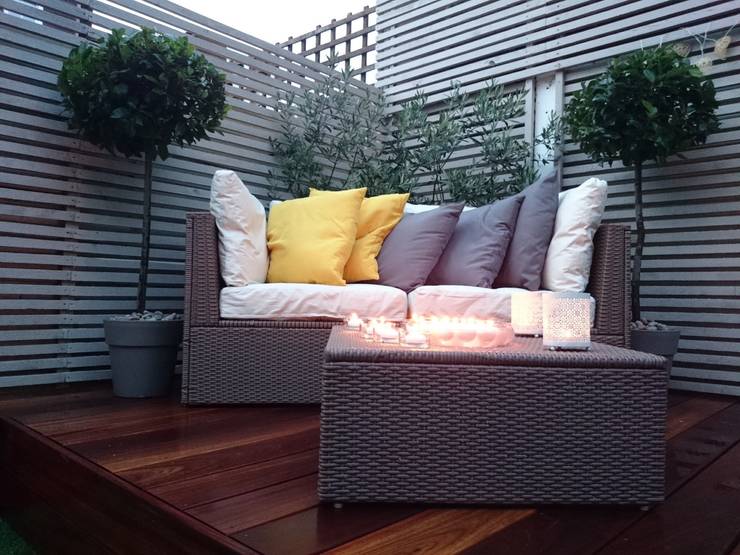 Small courtyard garden
Paul Newman Landscapes
15. A gorgeous gazebo will not only add style points to your garden but ensure you have somewhere to hide if the odd shower happens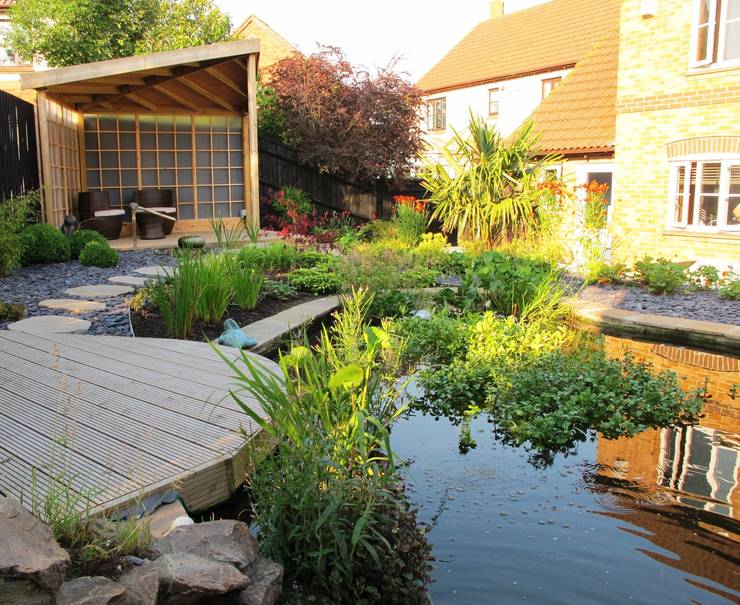 Zen Inspired Garden, Bradley Stoke
Katherine Roper Landscape & Garden Design
To get in the summer mood, take a look at this Ideabook: How To Prepare Your Home For Summer.