Black and white is a classic colour combo that will never go away, but we think some of you with smaller homes may feel it's a bit too bold. Stop that right now! We think it looks elegant and stylish, regardless of the size of your property and, to prove it, we found some amazing rooms that we know will convince you we are right.
Every room in your home, from your kitchen to your bedroom, can look great in a monochrome style, so take a look and start planning a colour scheme switch up!
1. Your living room will look ultra modern, clean and stylish in black and white, especially with a colour scheme sympathetic patterned rug!
2. If black scares you, keep the main part of your scheme white and simply accessorise with it. These kitchen lights are just the ticket
3. Soft furnishings naturally adapt well to black and we think this dining room/kitchen makes great use of black for the necessary textural items
4. For a big impact, use black as your main colour in a bathroom! You'll love how easy it is to keep clean and how daring it looks against white suite items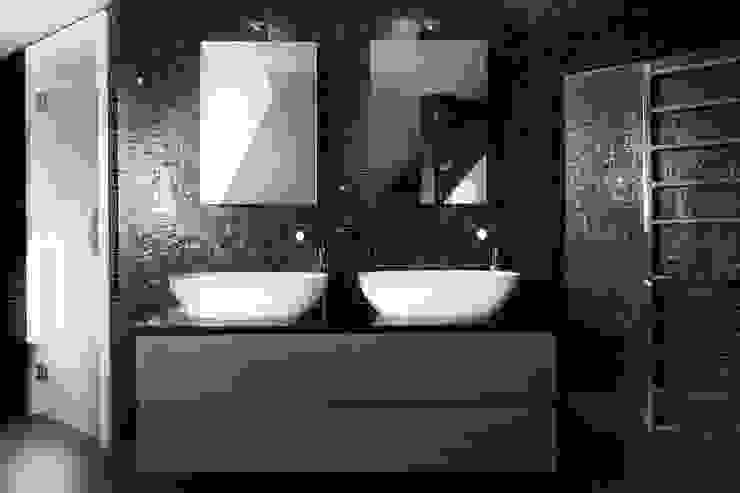 Luxury Bathroom
Studio Hooton
5. A monochrome bedroom simply oozes style and by choosing dark curtains, you'll know that you will drift off into a sweet slumber, regardless of the time
6. Black and white colour schemes don't have to focus on solid blocks of colour. In fact, a medley of patterns looks incredible in a hallway, so start thinking about statement wallpaper!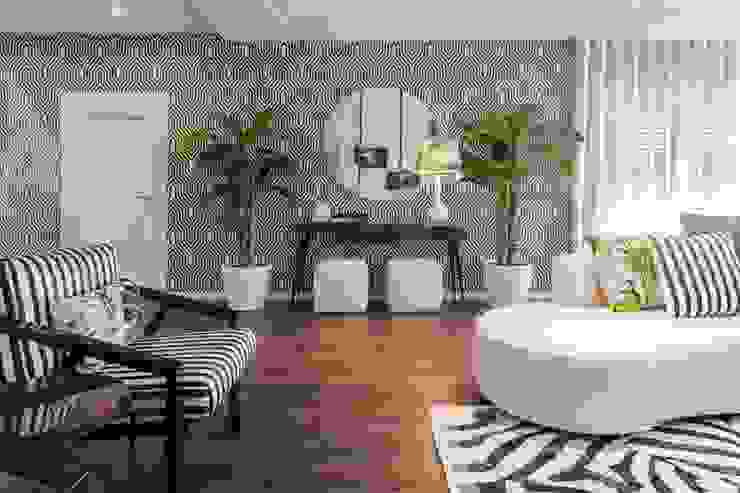 Living Room
Movelvivo Interiores
7. To keep your home feeling fresh, follow the example set by this dining room. A mainly white space will instantly perk up with some sleek black flashes and another accent, such as wood
8. Black and white isn't a solely modern scheme as, with the right materials, it can look retro and full of heritage. These traditional tiles definitely prove our point!
9. You can now get your kitchen appliances in basically any colour, but we think black is a great way to really set apart electricals from storage space. Coordinating some breakfast bar stools will make your kitchen the epitome of style
For more monochrome styling tips, take a look at this Ideabook: A Family Home Full of Monochrome Magic.