We all love a bit of a party and now that the sunshine has finally come put to play in the UK, we're thinking about ways in which we can make our gardens more fun-friendly. Whether you're planning a family barbecue or a happening get together with friends, you want to know that you can keep the vibe going long into the evening.
Luckily, we've come up with some great ways to do just that! From perfect lighting to funky decorations and techniques for banishing the bugs, take a look at our top tips for a perfect evening garden party.
1. Keep your guests warm when the sun goes down with a fabulous fire pit. It doesn't hurt that they look great either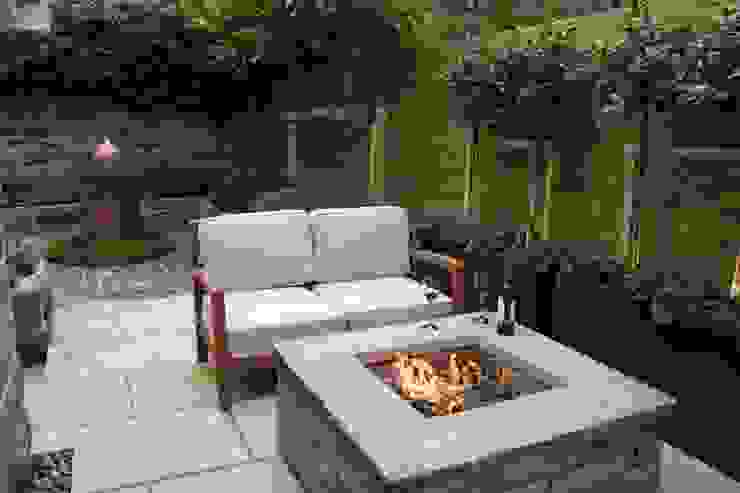 Urban Courtyard for Entertaining
Bestall & Co Landscape Design Ltd
2. Add some shady potential to your garden with a summerhouse. This will also help with tempestuous British weather, AKA impromptu rain showers!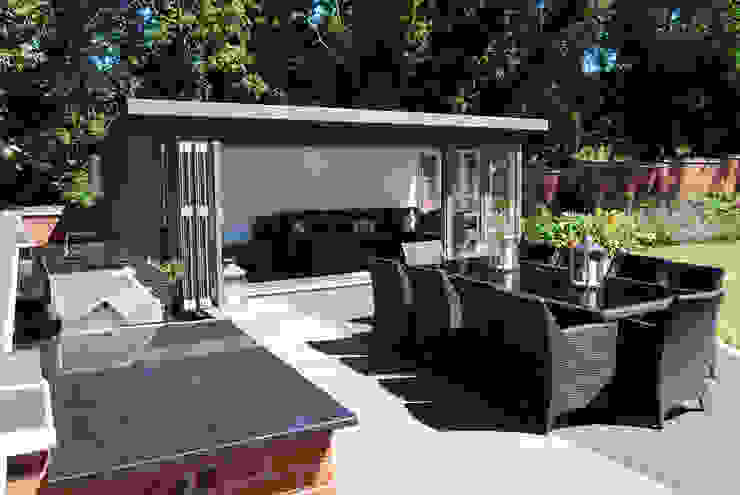 Outdoor dining and entertaining space
Lush Garden Design
3. Install solar-powered lighting so as the sun goes down your illuminations light up. They really set the mood for evening socialising
4. Make sure your privacy is well-protected with fencing and walls before planning lots of parties. You don't want the neighbours becoming too envious!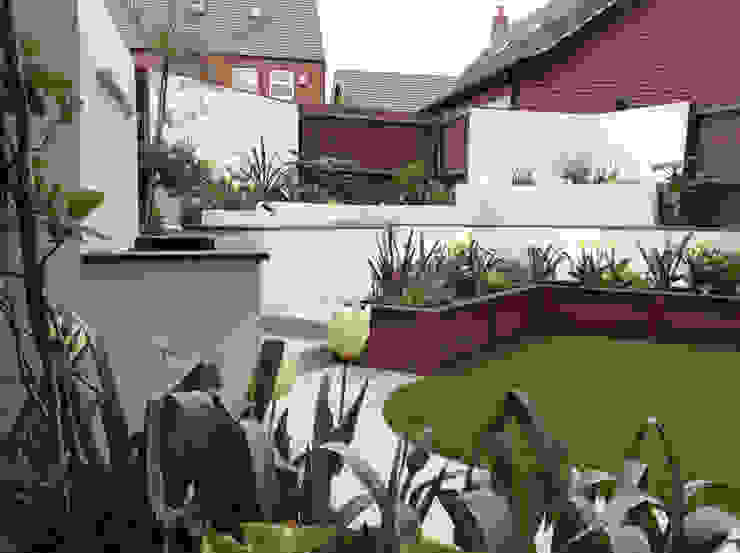 A low-maintenance entertaining space
Lush Garden Design
5. Small gazebos make excellent hidey-holes for children that get a little bored at grown up parties. Add some funky seating and you'll know they are safe and sound at their own party
6. Use your garden as inspiration for table settings if you are planning an al fresco dinner party. Fresh herbs make great plate décor and freshly cut blooms will look amazing as a centrepiece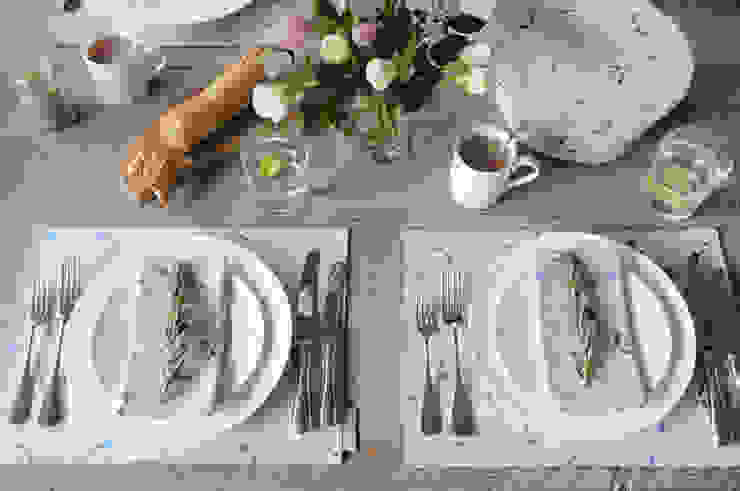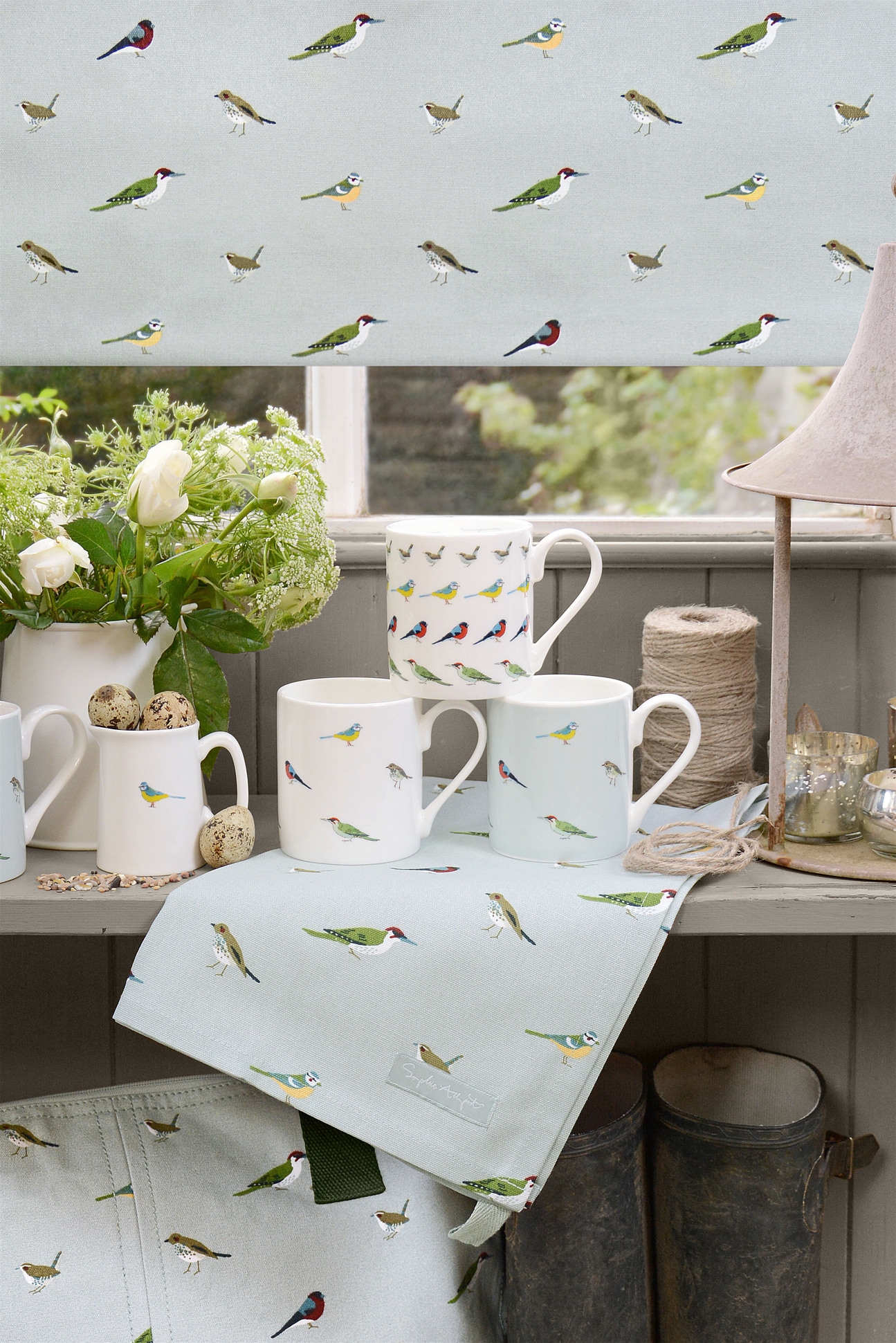 Swallow collection of homewares
Sophie Allport
7. Get your grill game on with a fantastic barbecue and special cooking area. If you have the space, adding a sink will help keep everything hygienic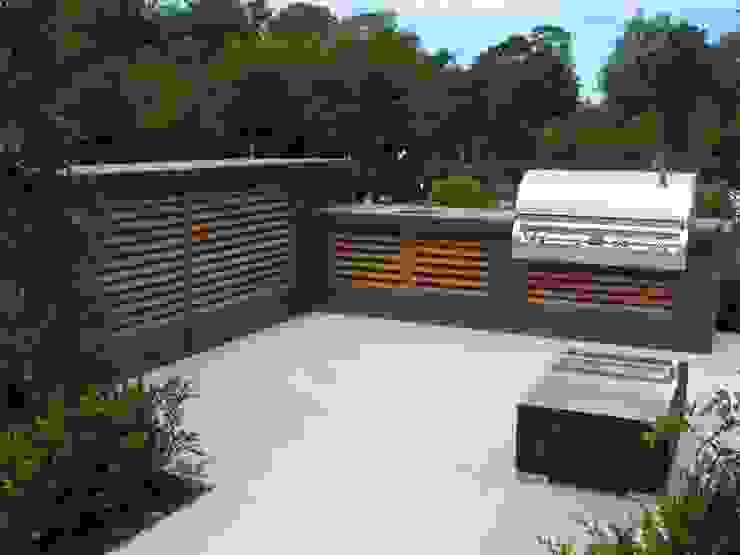 wooden louvres and fire magic bbq
wood-fired oven
8. Don't forget the pretty decorations for your evening soirée. Pom pom garlands, paper shades and fairy lights all look great strung up in trees and bushes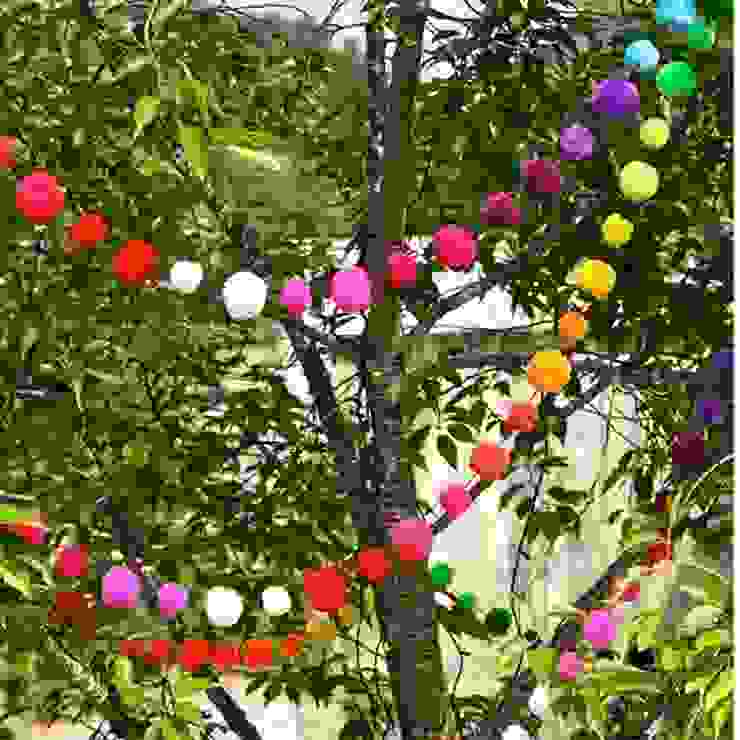 Pom Pom Garlands in the Garden
PomPom Galore
9. Before the party season really gets into full swing, be sure to oil and maintain any wooden patio furniture. Once it's done, you can enjoy another year of evening meals outdoors
10. Sometimes a little less formality goes a long way so why not recreate this picnic vibe? Cheese domes make the perfect snack covers and some large throw cushions down on the floor will add some hippy vibe!
11. Keep unwanted bugs away from your evening gathering by investing in citronella candles. You can get tabletop versions, or garden flares and they are incredibly effective. You don't want a brilliant barbecue ruined by creepy crawlies, do you?
CITRONELLA ROSE & DISH
THE NORFOLK CANDLE COMPANY
For more garden party ideas, take a look at this Ideabook: Getting The Party Started In Your Garden.