Exposed brick walls add a certain dimension of rustic charm to any room, but we think they work especially well in your kitchen. Don't panic if you love the aesthetic but don't want to jump in for a full rural feel. The natural grace and beauty of bricks makes them the perfect feature wall, accessory or main feature and you can change the look and feel with the rest of your decorating scheme.
Prepare to call your kitchen planners as we're confident you won't be able to resist the charm of brick work after reading this!
1. Using bricks wherever possible can really dictate a scheme and they work so well when contrasted with a dark worktop
2. For something a little less obvious, painted bricks have a classic feel but blend in with your other colour choices
3. Completing a small feature in bricks will allow you to get a hint of rustic character without your kitchen looking too themed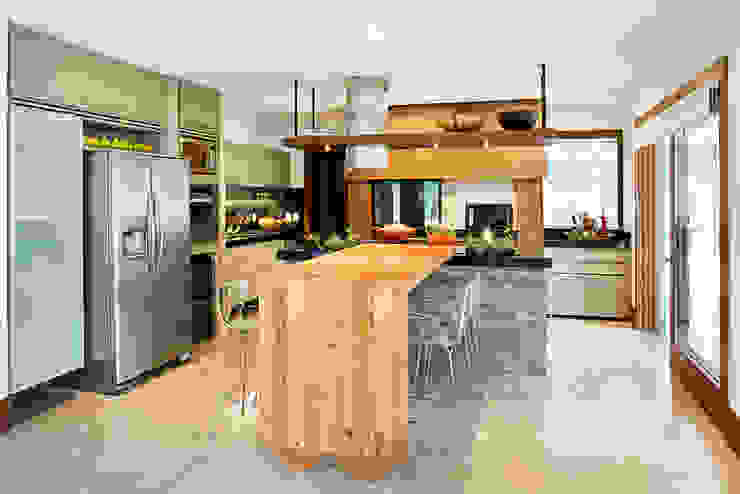 Residência MV praia
Maria Christina Rinaldi Arquitetos
4. Pared back spaces look incredible with exposed bricks. When you want to make a stylish impact, but think less is more, this is the way to go!
5. Keeping one original wall in place in a modernised kitchen helps to blend the age of your home with the newness of your room. This one looks amazing!
6. Your kitchen chimney breast is a natural choice for some exposed bricks and makes the most of the functional aspect of the area. A traditional splashback will work best alongside it!
7. Traditional red bricks will add a wealth of warmth to even the coolest and most modern kitchen. We love the juxtaposition of bricks and wood with white cabinets here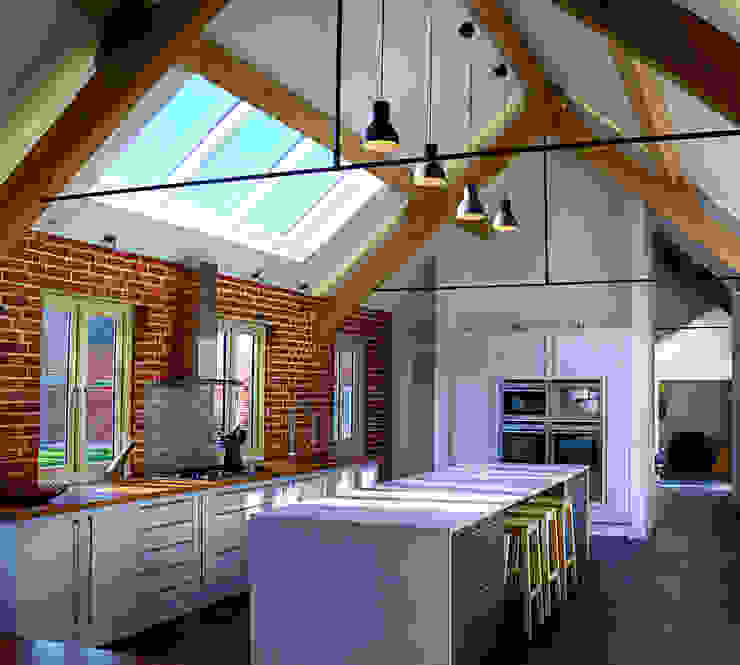 kitchen 03
Alrewas Architecture Ltd
8. For a tonally perfect space, mix your aged bricks with original wood and cast iron. This kitchen feels warm and wonderful and has a New York loft vibe
9. Don't worry that you have to get your pointing perfect to be able to enjoy an exposed brick wall. The plaster remnants and mortar here adds a lovely shabby chic effect
10. Pattern clashing is very trendy right now and we love how natural materials have been used to create this look. Parquet flooring with that red brick wall should look too busy but it really works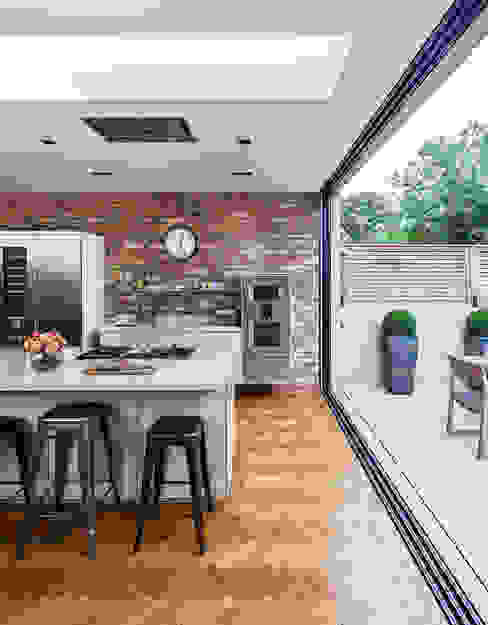 Ashley Road
Concept Eight Architects
11. If you've added a new kitchen extension to your home, consider leaving some of your walls unfinished inside. You'll expose the character of the addition and unlock endless style!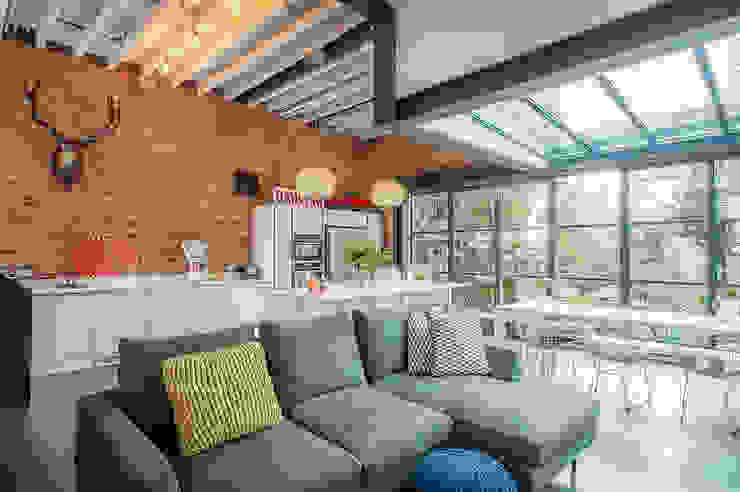 Full House Renovation with Crittall Extension, London
HollandGreen
12. Mix and match your aesthetics to create something truly unique. We love this combination of industrial, rustic and Scandinavian influences but the brick wall still stands alone as a great feature
13. Don't hide the beauty of original walls behind plaster if they look this good! The perfect backdrop for a country kitchen, these chunky, pale bricks add so much character
14. If you love the look of bricks but aren't sure they are quite right for you, try getting the look with subway tiles as your splashback. They have the added bonus of being easy to clean
15. If your indoor kitchen isn't a brick haven but you still want to get the look somehow, how about making yourself an outdoor cooking area? Rustic and gorgeous, you'd be the envy of your neighbours!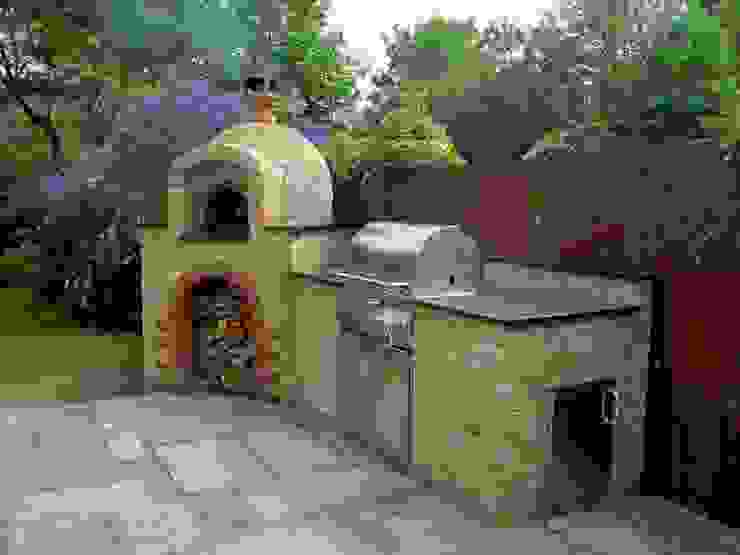 Outdoor Kitchens and BBQ Areas
Design Outdoors Limited
For more kitchen inspiration, take a look at this Ideabook: Treasure Islands For Your Kitchen.