We know what you're thinking, but a cosy bedroom doesn't have to be a small one. It's all about using furniture, materials, patterns and even views to create a warm and welcoming atmosphere that you can't wait to hunker down in.
We've found some of the most beautiful and undeniably cosy bedrooms out there so take a look and see if you might fancy upgrading your bed or embracing a more natural feel.
1. Creating a cosy bedroom can all come down to choosing the perfect main light. We love this crystal installation that reflects gorgeously soft light into every corner
2. Wooden furniture will always help you to create a welcoming space and, coupled with green accents and lots of plants, we think this space is the quintessential cosy bedroom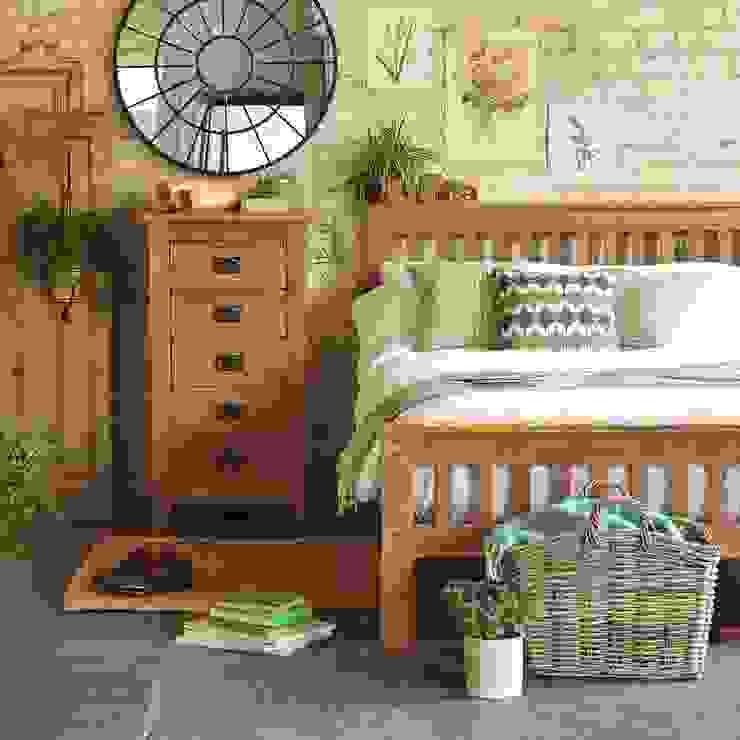 Oakland Bedroom Collection
The Cotswold Company
3. Simple styling can be some of the most effective. This dark headboard wall looks great, especially against the wooden floorboards. Imagine this space at night. So cosy!
4. Small can be perfectly formed, as this sweet loft bedroom proves. Perfectly proportioned and wonderfully cosy, just imagine falling asleep under the stars every night!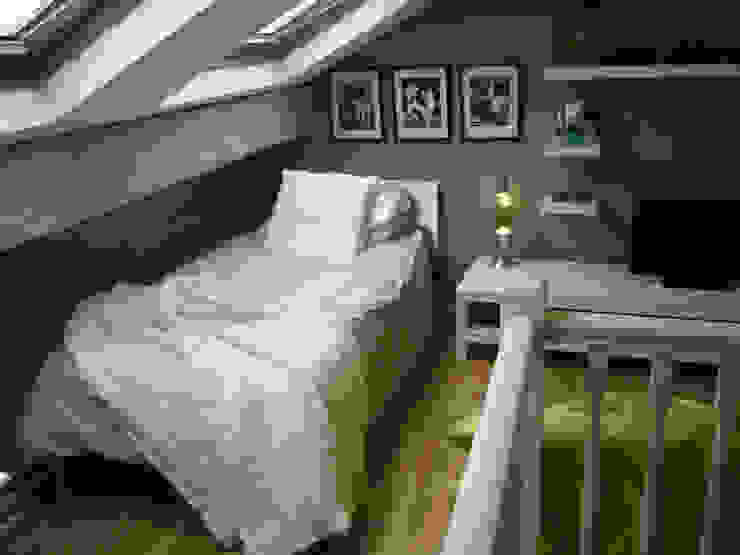 Attic Teen Bedroom
The Interior Design Studio
5. Heritage styling works wonders when you're trying to encapsulate a cosy feel, so the heavily patterned rug, lashings of wood and warm tones here all look amazing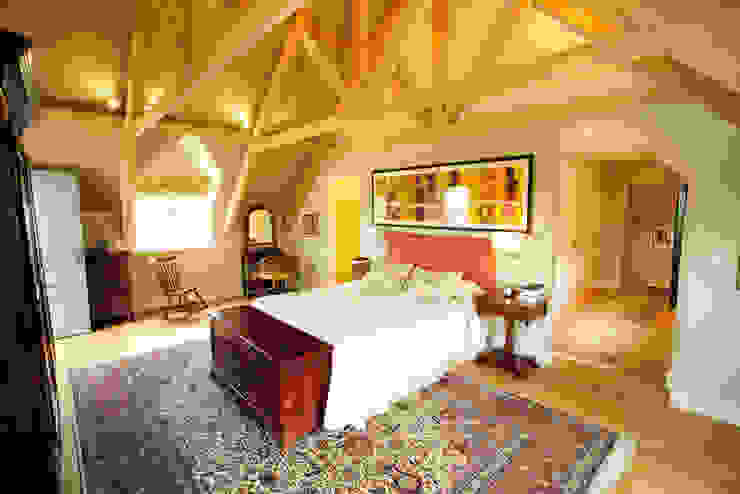 La Croisee
CCD Architects
6. Coffee and cream colour schemes naturally lend themselves to creating the cosiest of spaces as they look so warm and tactile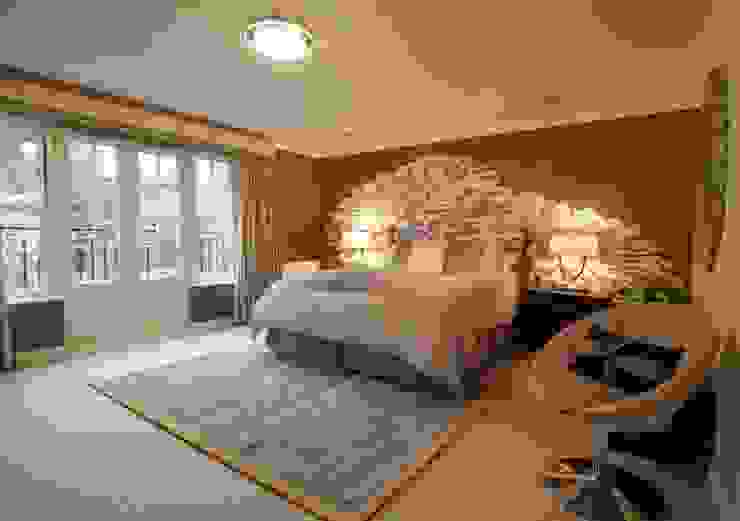 A Stunning Master Bedroom with White Floral Wall Mural & Lime Edge Rug
Design by Deborah Ltd
7. Tartan will never not look cosy as it invokes winter memories and Christmas feelings. In a simple bedroom a splash of tartan will add colour, warmth and cosy nostalgia in abundance
8. Think white can't be cosy? Think again! Offset with dark wood, we think it looks incredible and so welcoming that it's all we can do not to curl up in this bed for the whole weekend!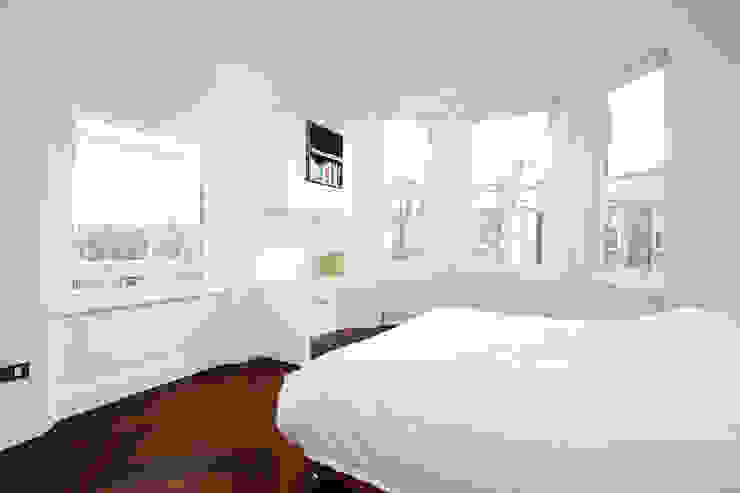 South Brompton Apartments, London
PAD ARCHITECTS
9. Luxury textiles are the perfect way to bring cosiness to any bedroom. Throws, rugs and bed linen should all be good enough to snuggle up in or on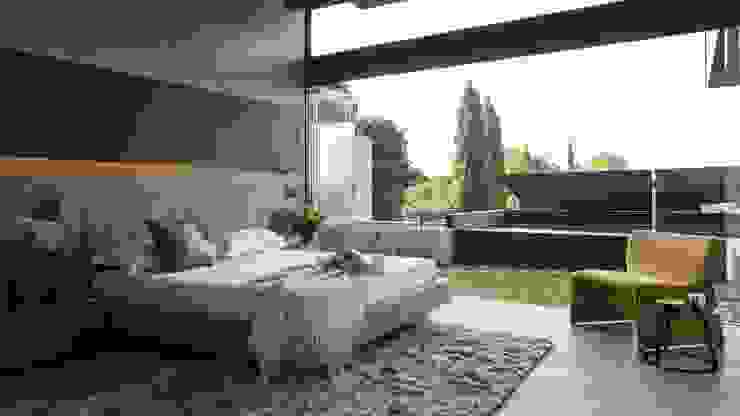 House in Kloof Road
Nico Van Der Meulen Architects
10. Vibrant patterns in warm colours have a natural talent for making a bedroom look far cosier. Add some soft lighting, as seen here, and the space feels incredibly snuggly!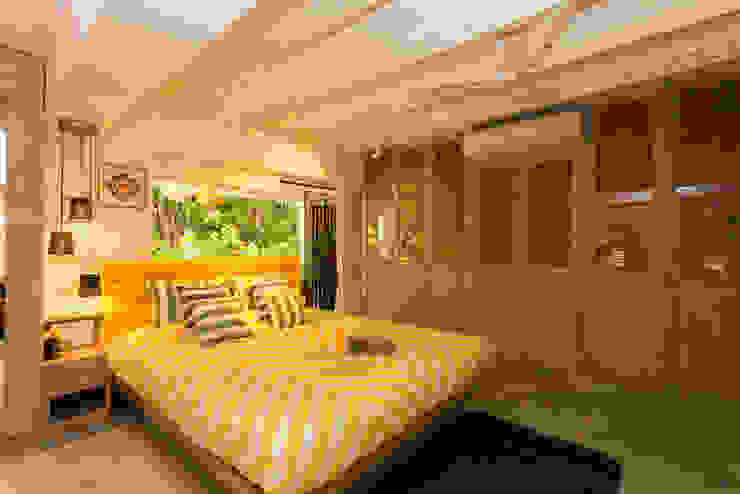 Eclectic Apartment
The Orange Lane
11. ​Exposed brick walls up the cosy factor in any bedroom and though stripping plaster isn't a small DIY task, it's definitely worth it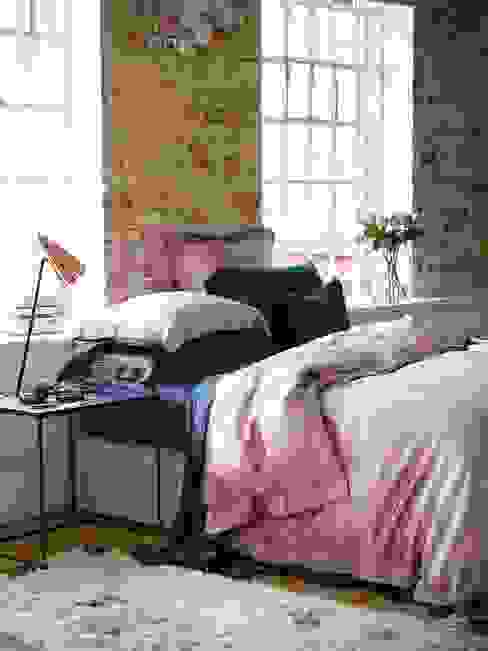 Pink and Charcoal silk bed linen
Gingerlily
12. For the ultimate in cosy bedrooms, we think this one is really up there, with it's all encompassing trees and faux fur accents. Warm, natural and gorgeous, this puts the theory that modern can't be cosy firmly to bed!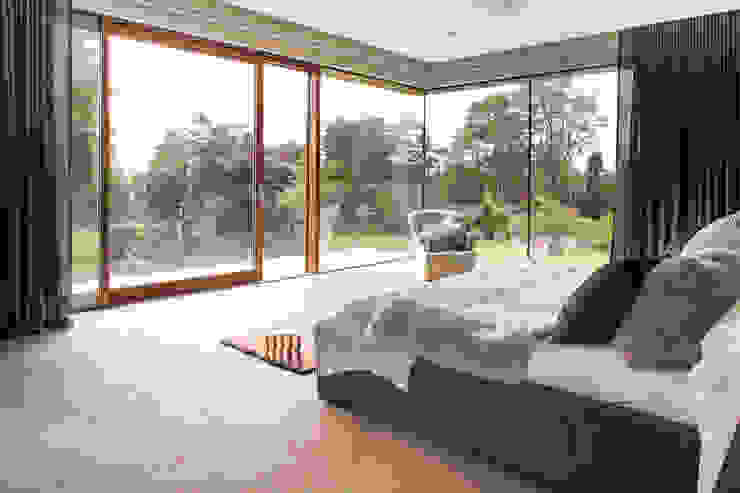 Des Ewing Residential Architects
Des Ewing Residential Architects
13. Wood is wonderful for creating a cosy vibe and the more natural, the better. Add some wool or brushed cotton bedding and you have the ideal dream den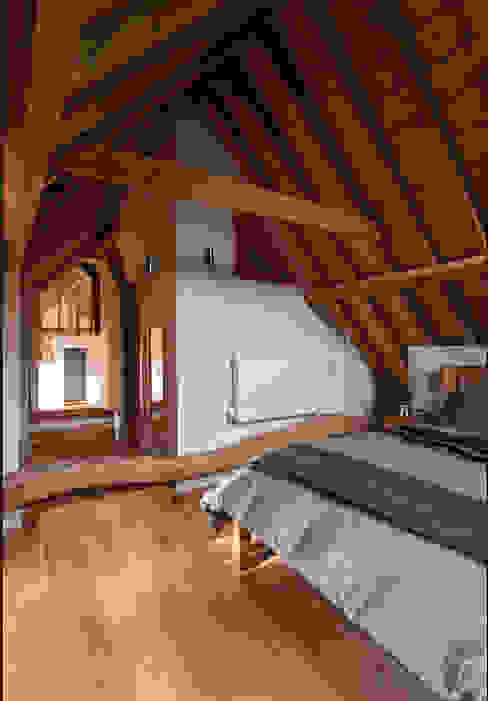 The main mezzanine bedroom
Beech Architects
For more bedroom inspiration, take a look at this Ideabook: Luxurious Leather Bedroom Furniture.