If you're always on the lookout for a new and exciting way to bring some extra style into your garden, we have some amazing ideas for you.
From simple planters through to eye-catching gazebos and tasty pizza ovens, the impact that a new addition can make is incredible. Best of all, you don't need to be a landscape architect to plan and complete them! 
Take a look and see what your gardening and DIY skills could stretch to…
1. Fencing with integral solar lighting will give you a terrace that can be enjoyed day or night
2. Concrete borders can be extended to include mini ponds that will really up your garden's style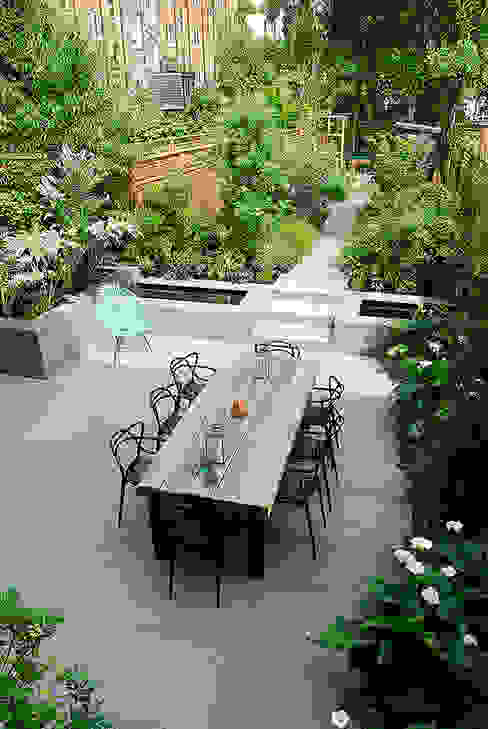 Contemporary Garden Design by London Based Garden Designer Josh Ward
Josh Ward Garden Design
3. Low-level patio furniture will instantly create a luxurious, relaxing outdoor area
4. Lay and maintain a shaped lawn to get the most from your outdoor space. Turf would be a great and quick way to achieve this look
5. Add a porch or awning to an existing garden outbuilding to add a little extra shade
6. A summerhouse installation will add extra storage potential to your garden and look great!
7. Pallet furniture is a fantastic DIY project and the materials are so cheap
8. For al fresco dining whatever the weather, a covered terrace is ideal. You can achieve this in many ways; with awnings, a gazebo or even a bricks and mortar build
9. A bamboo wall will naturally add some calming vibes to your garden, as well as extra privacy
10. A simple shingled patio is the perfect spot for a bistro dining set. We love these colourful chairs!
11. For something a little different, why not build a brick pizza oven? Everybody loves pizza!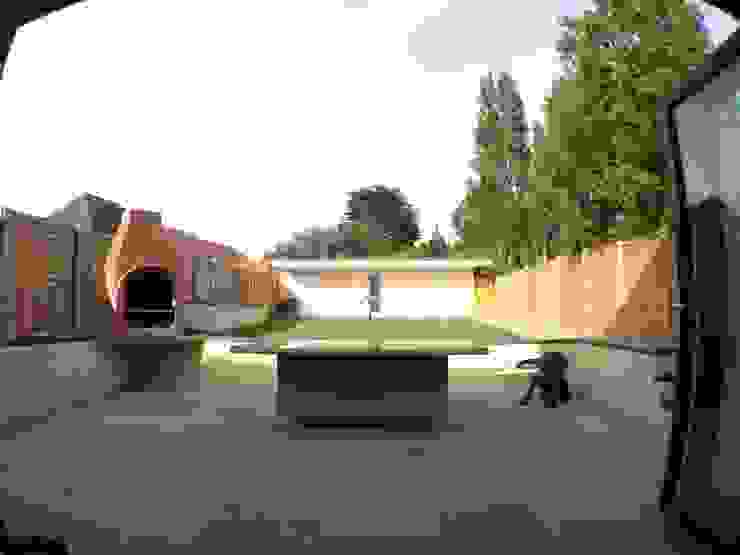 patio with raised sitting area and suspended brick barbecue
Progressive Design London
12. If you're feeling adventurous, a treehouse will definitely earn you some parent points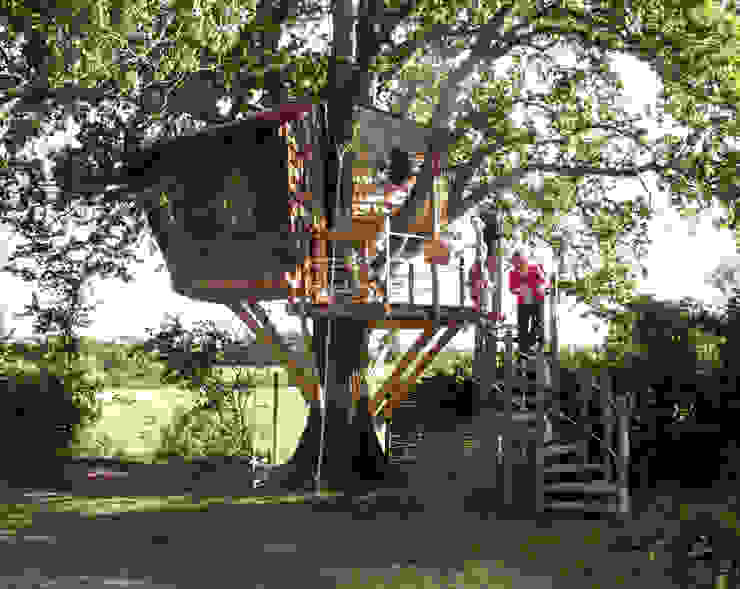 Imaginative Tree House Charm
Squirrel Design Tree Houses Limited
13. A small garden can still be a stylish one when you add a myriad of planters and pots with lovely topiary
14. A courtyard space can still feel like a green haven with a living wall installation. Trellis and creepers make this so simple to complete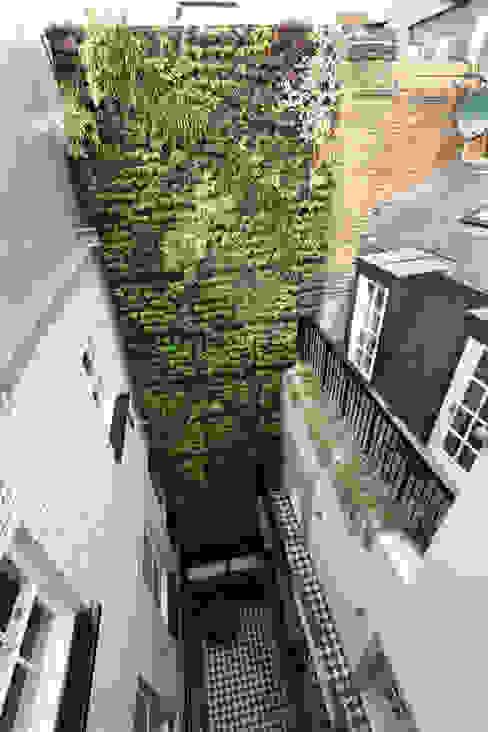 Luxury London penthouse
Alex Maguire Photography
For more garden inspiration, take a look at this Ideabook: 14 Of The Best (And Worst) Garden Investments.